Welcome to the Department of Philosophy
Philosophy is traditionally defined as the love of wisdom, the ability to think well about the foundations of human action, the nature of reality and the purposes and priorities of life.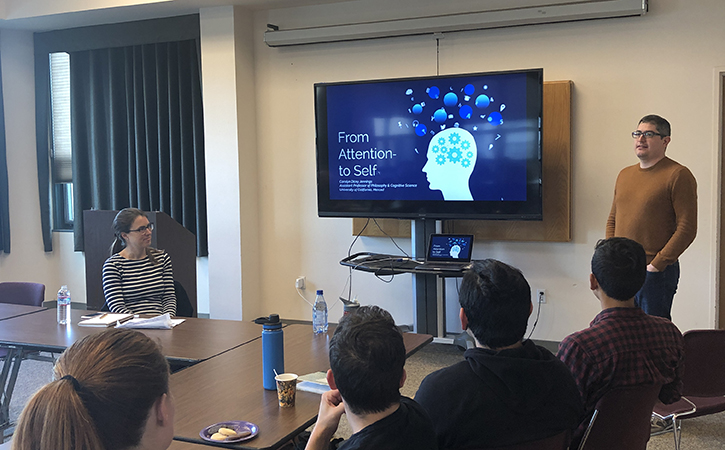 Guest philosopher Carolyn Dicey Jennings (UC Merced) is introduced by Prof. Carlos Montemayor.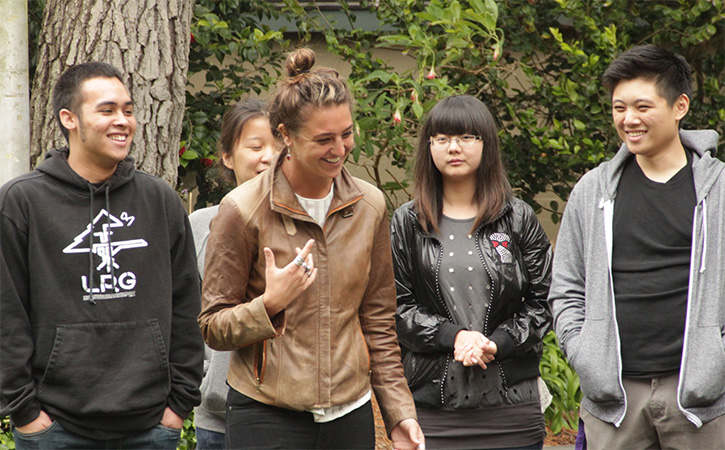 A graduate student discusses philosophy with students.
Announcements
Why Study Philosophy at SF State?
Here at San Francisco State University's Department of Philosophy, we offer a variety of degrees ranging from specific undergrad B.A.s to minors to an renowned M.A. program.
Our world-class graduate faculty are active members of the philosophical profession, so we are able to offer our students a number of unique learning opportunities in addition to the wide variety of course offerings that reflect the most state-of-the-discipline research interests of the faculty.
As you may have guessed, the major in philosophy has relevance to almost anything we can do; as a result, our students pursue many different career paths: some continue to advanced degrees in philosophy and become philosophy professors. Many others go to law school and become lawyers, judges and government officials. Others pursue advanced degrees and careers in religion or classical studies. We also have pre-meds amongst our students.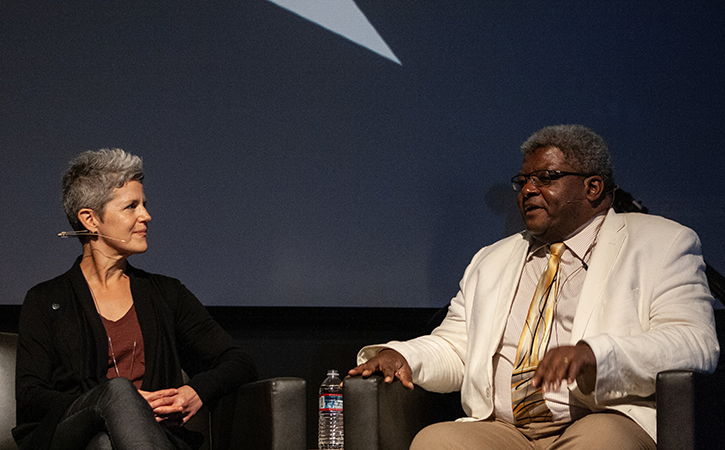 Professor Shelley Wilcox discusses sanctuary cities with Philosophy Talk's Ken Taylor.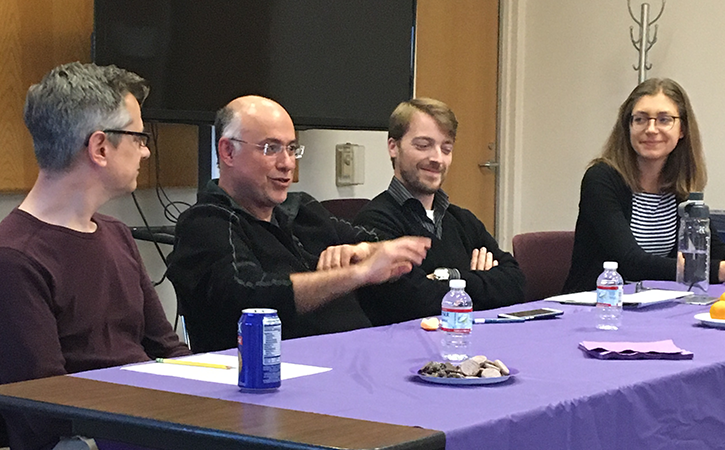 Drs. Azadpur, Dolan, Tiwald and Benetreau-Dupin tell all at "Ask a Philosopher."