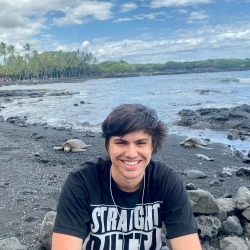 Dimitri Angelides
Graduate Teaching Associate
Email: dangelides@sfsu.edu
Location: Zoom
Office Hours:
Wed:
2:00 p.m. - 3:00 p.m.
Please email for a link to zoom office hours.
I received a BA in Philosophy and a BS in Psychology from Western Washington University. I am currently pursuing my MA in Philosophy here at San Francisco State University. My foremost interests are in the philosophy of mind and the philosophy of consciousness.