In Memoriam: Professor Emeritus Jerry Needleman
I am greatly saddened to report the passing away of our colleague Jerry Needleman. An extraordinary philosopher of religion, a fabulous teacher and a sublime human being, Jerry inaugurated the Philosophy and Religion program at SFSU, authored numerous life-changing books and essays on philosophy and spirituality and taught our community up to the last year of his life. We are grateful for his presence and manifold contributions and mourn his departure. May he rest in peace.
Below are some reflection by Jerry's students and colleagues. Please send us yours and we will add them to the memorial.
Mohammad Azadpur
Chair and Professor, Department of Philosophy
Remembering Professor Needleman
To leave a memory of Professor Needleman on this website, please email the department at grdphl@sfsu.edu
I first met Jerry 35 years ago, as a student in a class on Kierkegaard and Nietzsche that he was teaching here at SFSU. I was a biology major at the time, and still trying to find some direction for my academic life. Fascinated by the sciences, I expected to graduate and eventually land a job in research or medicine. Jerry's class changed that.
I'm not sure if it was the content of the course, or the way that Jerry presented the material. Still feeling the influence of science-based academics, the lack of good deductive answers in the discussion left me feeling perplexed and, I confess, a bit annoyed. It was the kind of thing that always irritated me about religion: if you have something to say, then why not just say it? Why all the mystery and vague platitudes when the whole point is to get to the bottom of things? I wasn't sure if I would have the patience for a class like that.
Nevertheless, there was something about this man and the way he cared about the material that I found fascinating. Pacing back and forth before the chalkboard, constantly pouring hot coffee from a battered thermos, I began to see that it wasn't answers he was interested in, but questions. We weren't actually trying to solve anything in the class; rather, we were digging deeper into the mystery of the human condition.
But again, why the mystery? Why not just stick to the facts? Why must life present itself as something so unknown?
In the midst of my irritation, something began to well up in me. Wasn't I also unknown to myself? Wasn't my academic career, my relationships with friends and family, and in fact, my whole life, an unknown?
It was a very disturbing revelation. I didn't ask for this. I had taken this course simply to satisfy an upper-division GE requirement. I didn't ask to have my life turned upside-down.
But the fact was that my life already was upside-down. Indeed, I had never really looked at my life at all. I had simply allowed it to take its own course, in a kind of blind and unreflective way, and now I was beginning to see that. This man was helping me to see that.
I eventually earned my biology degree, but Jerry's influence had irrevocably altered the course of my life. I began a master's program in Philosophy, still unsure of where I was going but, for the first time in my life, not afraid to pour myself into the unknown. Jerry Needleman had opened my eyes to the wonder of existence and the freedom of allowing myself to remain in question – to be a question – and for that, I am humbly grateful. I will miss his presence, and his dedication to a life resolutely lived.
-Kyle Dupen
Dr. Jacob Needleman influenced my life greatly, even prior to me coming to SFSU. I remember stumbling upon a book of his for the first time in a bookstore in Santa Cruz, and he began to change my life then and there. I'm blessed to have been able to be his student.

-Kirk LaBriola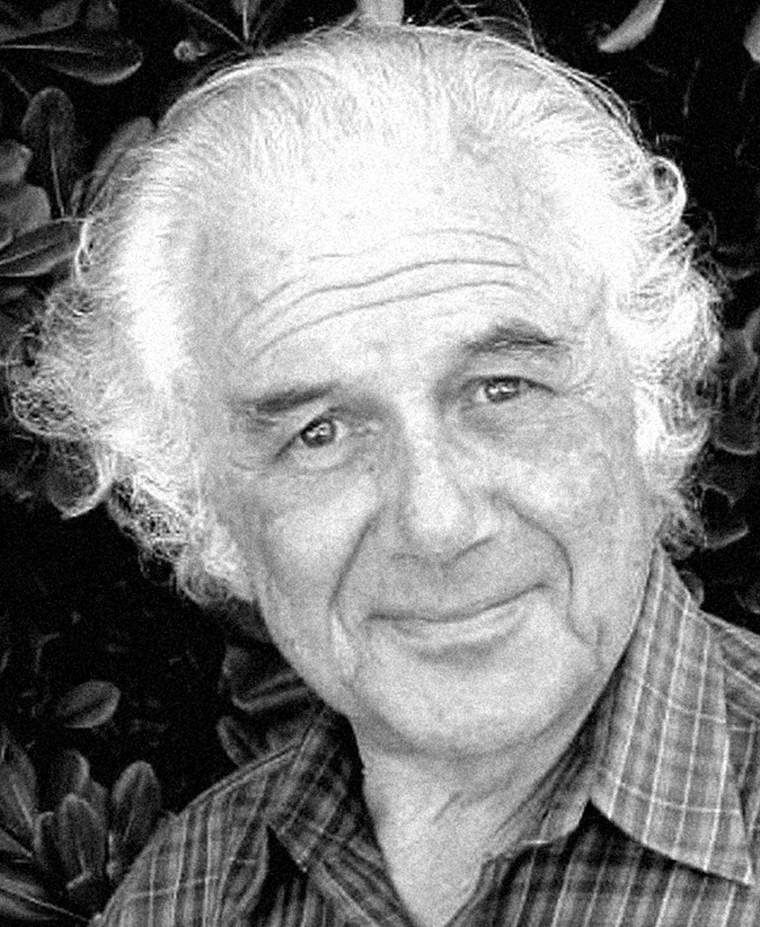 Prof. Needleman was seminal to my literary exploration of Western esoterica - I´d read his books and essays long before we´d met - but it was his encouragement to me personally that makes this painful.
Shortly before coming to Iceland, (2001) I had suffered the loss of my father and the disconcerting grief that pushes us off balance was multiplied many-fold with me. I suffered a crisis of faith, so to speak. I began studying Gurdjieff who at least described many of the things I´d studied for more than 30 years (in Sanskrit, Japanese, Chinese, and Tibetan) in a language that penetrated to my questions directly, without needing to learn the terms and then see if they translated to my experience. I read voraciously on the Fourth Way in those weeks before leaving the US for good, and at some point, I saw that he taught in the Bay Area (I was living in Oakland at the time) and that he, in fact, lived quite close to me. I was exhilarated because I thought maybe we could meet, but frustrated because I felt there wasn´t time enough to learn all I wanted to about this strange but intriguing system.
In any case, I wrote him, telling him of my interests and background and requested a meeting if he had time. He responded quickly and graciously and invited me to his house a few days later. It was within walking distance but being as bad at directions as I am, I walked much further afield than I needed to, finally arriving at his house out of breath and tired. He offered me water and then we spoke for a couple of hours about the perils of any spiritual path and the seriousness with which we must attend to it if we are to succeed. It was a profoundly meaningful talk, and I will never forget his advice, his teaching of certain exercises, and his wisdom.
When I finally left he gave me a few magazines to read (Material for Thought) asked me to stay in touch and reminded me that the purpose for all our searching is far less to "do" anything but learning instead how to "be" who we really are. Walking down the hill to the intersection where I was to turn to make my way home I noticed some writing in the sidewalk, made when it was fresh. I stopped dead in my tracks, laughing at the double meaning and the appropriate role it would play in the rest of my life. It read, simply,
"There is always time."
Goodbye Prof. Needleman, thank you for your knowledge, support, and Presence. May you RIP.
-Jose M. Tirado 
Through his books, lectures and personal search for meaning, Professor Jacob Needleman touched the lives of countless human beings. He continued teaching, until the end of his life, demanding intellectual rigor while also inviting the great unanswerable questions of the heart. Through a quality of inner presence and his ability to listen, he continually directed the mind and heart to the intimate wish and longing for understanding one's self through the process of deep inquiry. Amidst an age full of toxic ideas, confusion and pessimism, Jacob Needleman has brought a profound sense of hope.

-Kyrianos Koutsokoumnis
I came to SF State in 1991 to finish a bachelor's degree in psychology with a minor in philosophy. It wasn't long after taking a couple of Jerry Needleman's courses when it became clear to me that it was philosophy I was actually looking for as an academic discipline. But perhaps more importantly, it was the singularly distinctive style by which he taught philosophy. His completely unique way of not only conveying the great ideas of the philosophical and religious traditions directly and effectively but also inviting his students to integrate the 'heart of philosophy' (as one of his books was so aptly titled) into one's own personal life and individual search for meaning has had a definite influence on me ever since, and I remain forever grateful to him. As a graduate student, I had the privilege to work as his teaching assistant for a couple of semesters, as well as assist with some minor research on his book 'The American Soul,' and he worked closely with me on my thesis project. There are few if any teachers or mentors I've known whose influence remains as meaningful and enduring, and I'll always cherish having known him. 
Thank you,
Stephen Brown
BA (1993), MA (2001) 
I've had a few moments for reflection on Dr. Needleman's death over the past few weeks. It's hard to put his impact on my life into words. Subtle yet course changing. Gentle yet monumental. He once told us about a teaching he'd received from a Rabbi—we ought to hold new teachings on our heart so that they may enter us when the heart breaks. It's been about a decade since my last course with Dr. Needleman, and in some ways it was only through the heart break I faced during the pandemic that his teachings and example have begun to trickle down from my head and into my heart. I hope that the lingering presence of his soul and teachings bring solace to family and friends who feel a sense of loss at his passing. But for me—I see his warm and understanding smile, and the twinkle in his eye as he asks where it is I think he's gone. And, as I ponder these parting words, I find myself wrapped in the blanket of wonder his presence always evokes. 
With love and gratitude for a wonderful Man and the family who shared him with us,
Luke R. Barnesmoore
View our most recent discussion with Professor Needleman in our Philosophy and Religion Roundtable Discussion. 
The world is full of very learned, sincere people who will answer your questions straight up and end the inquiry, then and there.
Jerry was not one of those.
He was a man who valued the time, and even more than that, the effort one puts into a vital question.
He understood the risk one must take in order to make 'going deeper', a realistic quest.
Jerry would help you sharpen your focus, without taking anything away from the investment already made.
Good luck in your own continued search for meaning my friend,
                                                    And thank you for helping in mine,
                                                                                                                       Tim Gobin