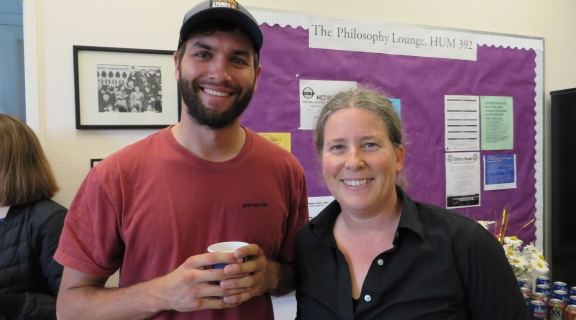 Philosophy Club: How Kierkegaard's Concept of Anxiety Led to the Existential Movement
Friday, November 18
Event Time
06:00 p.m. - 08:00 p.m.
Location
Philosophy Lounge, Humanities 392
Contact Email
phlsphr@sfsu.edu
Overview
Philosophy Club member Raf presents on Kierkegaard's concept of anxiety: "For Kierkegaard, anxiety is not caused by mere "stress" or a neurological condition, but because you descended from Adam, who ate the forbidden fruit of the tree of knowledge and knew himself. Come join us to find out why he thought so -- and why this thought was the flash point kicking off the entire Existential movement."