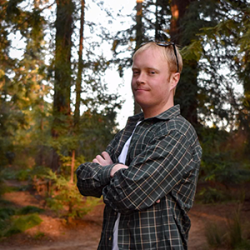 Derek Dimond
Graduate Teaching Associate
Email: ddimond@mail.sfsu.edu
Location: Humanities 391A
Hi! I'm a Masters student at San Francisco State. Prior to this Masters program, I graduated in the Honors Program from Sacramento City College with an A.S. in Mathematics and an A.A. in Philosophy. Inspired by a study abroad program in Florence and a Catholic pilgrimage to Rome, I studied Ancient Philosophy and Classics at the University of California, Davis. There I received numerous awards as a top scholar (Barrall Family Scholarship, Charles & Violet Stenson Scholarship, and David Traill Scholarship), studied Classical Latin and Ancient Greek in Rome, and graduated UC Davis with a B.A. in Philosophy and a minor in Latin. 
My favorite philosophy topics include metaphysics, epistemology, logic, teleology and ethics. 
During my free time you can find me reading fantasy, hiking around the bay area, and sampling new beers with my family.