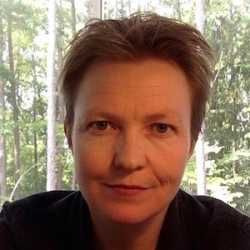 Ásta (Sveinsdóttir)
Professor, on leave for Spring 2023
Feminist Philosophy, Metaphysics and Philosophy of Language
Email: asta@sfsu.edu
ON LEAVE SPRING 2023
Dr. Ásta works in metaphysics, social philosophy, and feminist philosophy, and on related topics in epistemology and philosophy of language. Recent courses have been Metaphysics and Philosophy of Language at the undergraduate level and seminars on Social Metaphysics and Culture, Language, and Society at the graduate level.
Dr. Ásta is the author of Categories We Live By (Oxford, 2018), as well as numerous essays, and co-editor, with Kim Q. Hall, of The Oxford Handbook of Feminist Philosophy (2021).
2021-2022 speaking engagements include Memphis (Spindel Lectures), Edinburgh, Toulouse, Glasgow, Victoria (Landsdowne Lectures), Vienna, Århus, Michigan MAP, Central APA, St. Olaf/Carleton
For more information, please go to http://www.astaphilosophy.com
For advising, please go to http://www.astaphilosophy.com/advising.html
On a lighter note, the recent Philosophy Tube by Abigail Thorn on social constructs features aspects of my work prominently.