The Department of Philosophy is pleased to host two consecutive speaker presentations
Event Date: 
Wednesday, October 5 - 6:00 pm
Location: 
Humanities Building, Room 587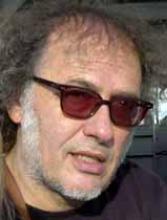 Barry Loewer, professor of philosophy at Rutgers University, presents his paper, The Consequence Argument Meets the Mentaculus. The paper addresses how statistical mechanics undermines the van Inwagen consequence argument that free choice and determinism are incompatible. A question-and-answer session will follow. Free.
E-mail: 
phlsphr@sfsu.edu